Free Flex and Rigid Flex E-Book
The demand for flex PCBs is growing with the necessity to make your designs smaller and features on a board finer.
With the increased use of flex and rigid flex it becomes more difficult to find a reliable supplier with capabilities to deliver your challenging needs.It's crucial to find a trusted partner whom you can rely on to get your project done right.
Here's some of what SF Circuits will do for you:
• Polyimide base material thickness down to 1/2 mil
• Copper Weight as low as 3/8oz
• Trace and space down to 0.8 mil
• Different thickness options of PSA (pressure sensitive adhesive)
• Quick turn PCB Fabrication and PCB Assembly
• Flip Chip Assembly
• Rigid Flex PCB
• Prototype & Production quantities
To get more information on your basic and challenging projects call the professionals at San Francisco Circuits today @ 800-SFC-5143 or email: sales (at) sfcircuits (dot) com (spelled out to avoid spam bots).
Special Offer
Get a Free Flex and Rigid Flex E-Book Download
Compliments of your friends at SF Circuits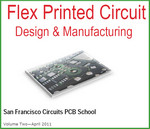 This week as a special gift to our customers we are offering a free e-version of industry expert and SF Circuits Associate Robert Tarzwell's Flexible Printed Circuits: Design and Manufacturing, a ten dollar value!
Get your free copy in our PCB School
Offer valid Until February 28, 2013

Meet the Team
Meet Shawn Griffin - Sr. PCB Engineer
Shawn has 20 years of experience in frontend engineering, including pre-planning and CAM, customer service, and consulting. Speaking of his new position he had this to say, "I am thrilled to be part of such a dynamic company that has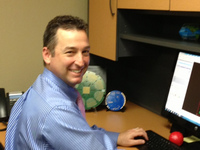 the highest professionalism and integrity".

Shawn is also a great golfer and outstanding San Jose Sharks fan.

To get to know Shawn better give him a call at the office 650-655-7212 or email him at sgriffin (at ) sfcircuits (dot) com.