When preparing for the fabrication of a printed circuit board (PCB), a lot of things have to be planned carefully in the right way.
If one step or consideration is overlooked, it may have disastrous consequences resulting in a malfunctioning board. Our seamless PCB manufacturing checklist will help you ensure every part of the circuit board is considered and potential mistakes practically eliminated.
Seamless Manufacturing Checklist
This checklist is how we process our PCB orders from start to finish for our customers.
Fill out the checklist below, download it, print it, and/or submit it to us to get started on a quote.
Be sure to go down the list and make sure all of these are checked to save yourself from all of the painful mistakes and headaches when you realize you've got something missing.
Examples for Reference
Fabrication Drawing Example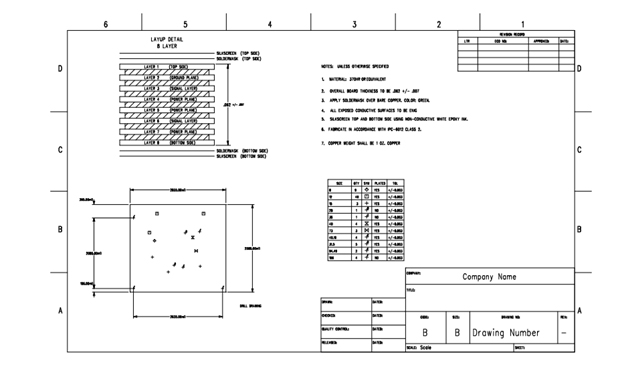 Here's an example of an assembly drawing:
Fab Drawing Example.pdf
Bill of Materials (BOM) Example

Here's an example of a Bill of Materials for PCB Manufacturing: Example BOM
Ready to Process Your PCB Order?
Now that you have your manufacturing checklist, you'll know exactly what you need to have a seamless manufacturing process. If you're ready to get a quote, you have all that you need to get an accurate estimation on placing your order. You can refer to this checklist while you place a quote through our website.
At SFC, our specialty is advanced PCB fabrication and assembly producing excellent multi-layered PCBs and unparalleled technical expertise at competitive prices. Many of our customers request PCB production with higher expectations compared to other normal circuit board providers.
Are you looking for PCB fabrication or PCB assembly? We've got you covered. We hope the notes and manufacturing checklist above are helpful for you. From intricate concepts to more standard designs, we welcome the challenge and will bring your ideas and designs into reality.
From PCB manufacturing to PCBA, we can do it all!
Or EMAIL US to discuss & quote your project