San Francisco Circuits - Headquarters
Bay Area PCB Fabrication
San Francisco Circuits is headquartered in the heart of technology - Silicon Valley:
San Francisco Circuits, Inc. - Headquarters
1660 S Amphlett Blvd #200
San Mateo, CA 94402
Ph: +1.800.732.5143
Fx: +1.650.655.7206
Corporate Email: info@SFcircuits.com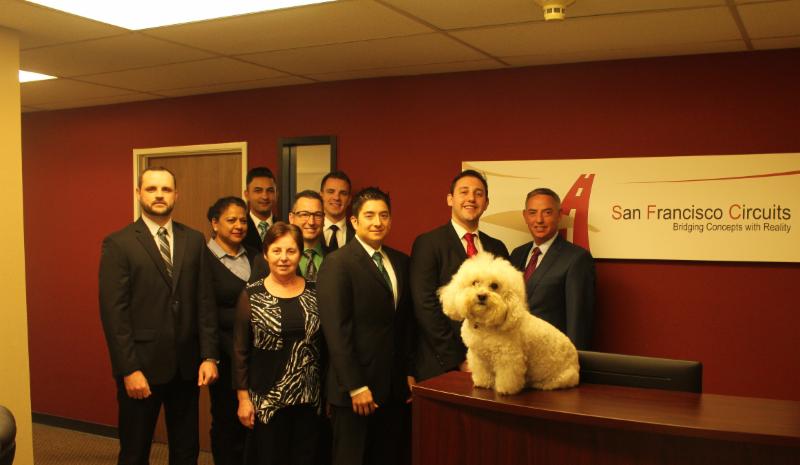 Although we have an eclectic customer base from all over the United States and the world, our doors are especially open for our local Bay Area PCB customers. When it comes to high-tech PCB manufacturing, Silicon Valley vendors and consultants are some of the most knowledgeable.
Located in the heart of Silicon Valley, among the country's leading printed circuit board manufacturers, San Francisco Circuits is in the unique position of being able to choose from the best and biggest printed circuit board vendors available.
Silicon Valley

PCB Fabricators

Because Silicon Valley is also the nation's and the world's leader when it comes to electronics innovation, we have the privilege of attracting representatives from all companies who come here to partner with us. Thus giving us a distinct advantage when it comes to offering our customers the very best in printed circuit board products, services and technologies.

We are the best value in finding a PCB manufacturer in Silicon Valley!

With our expertise in PCB manufacturing Silicon Valley customers can get unparalleled customer service in whatever industry or need they require:

- Military PCB
- Rigid Flex Boards
- Lead Free PCBs

Call SFC today - Your Silicon Valley PCB manufacturing source located in San Mateo, CA.