Flex and Rigid Flex Circuits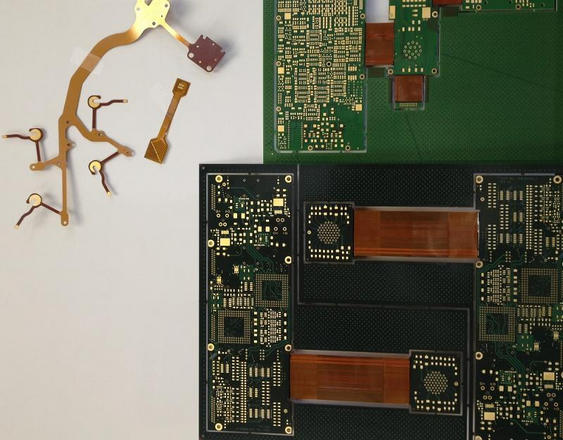 Have you recently had a PCB design challenge that can only be solved with a flex board? San Francisco Circuits, the same company that's helped thousands to solve their problems and complete projects on-time is here to help you with all your Rigid Flex & Flex Circuits needs.

Flex and Rigid Flex Circuits can be confusing and you may not be sure on how to lay them out. Coverlay.., adhesive...? Bend radius..? These may be all new terms to you. We can explain flex boards and make them easy to understand. Just call our experts at 800-SFC-5143 or e-mail us at Sales@SFcircuits.com today.
Because this is such a critical technology we have partnered with some of the best Flex and Rigid Flex fabricators in the business; making sure that we could provide our customers with not only basic technology but cutting edge flex and rigid flex technology as well.

We can help you with your: Quick turn PCB, Flex, Metal Core PCB, and even production quantity needs.
Special Offer
Get 10% off Fabrication on your first Flex or Rigid Flex Order.
Offer valid untill March 31, 2012
Meet the Team
Meet Robert Boten - Director of Quality Assurance
Mr. Boten ran his own company for over thirty years before joining San Francisco Circuits. He has a wealth of experience in all aspects of printed circuit board fabrication. Speaking of his new position he had this to say, "I am thrilled to be part of such an exciting new company. The energy and passion that the team exudes is contagious. There is an atmosphere here that is not only productive, but empowering as well. I very much enjoy working with these people."

To get to know Robert better give him a call at the office 650-655-7209