San Diego Office Opening
New office, new staff - same great technology.
San Francisco Circuits is more ready than ever to be your single source solution for all PCB needs!

We're in San Diego!
Thanks to loyal customers and constant referrals, San Francisco Circuits has grown!
We opened our second location in sunny San Diego on February 1st, 2016. We're excited to now have two offices that work tirelessly to meet your needs - anything from double sided quick turn, to flex PCB, metal core, blind/buried vias, consigned or turnkey PCB assembly.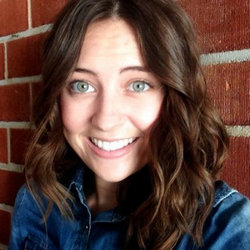 Welcome Krysti!
Along with our new office, we added a new team member as well. Krysti Wilkinson joined the SFC family as our new office manager, ensuring our San Diego PCB office runs smoothly and efficiently.
We're excited to have Krysti's help in keeping San Francisco Circuits the industry's leading provider of printed circuit boards.
We may have added an extra address, but our commitment to quality hasn't changed a bit!
You, as the customer, can still expect unparalleled technical expertise, competitive prices, and the most progressive solutions available. SFC has always striven to make our customers feel valued and cared for - now we have more locations and staff focused on doing just that!
Circuit Tip
Did you know - you can do a 0.4 mm pitch BGA without having to use blind or buried vias. In manufacturing, it's accomplished with a 4 mil (100um) mechanical drill bit, via in pad and routing your traces out between drills with a necked down 2 mil trace. This can also be done on a 62 mil thick board or thinner.
That's a 15:1 aspect ratio!
San Francisco Circuits, Inc.
Corporate Email: info@SFcircuits.com
1660 S Amphlett Blvd #200
San Mateo, CA 94402

Ph: +1.650.655.7202
Fx: +1.650.655.7206

3914 Murphy Canyon Rd #A244
San Diego, CA 92123

Ph: +1.858.576.7202
Fx: +1.858.576.7209